Patient Feedback and Complaints
We welcome ideas and feedback to help us improve our patient services.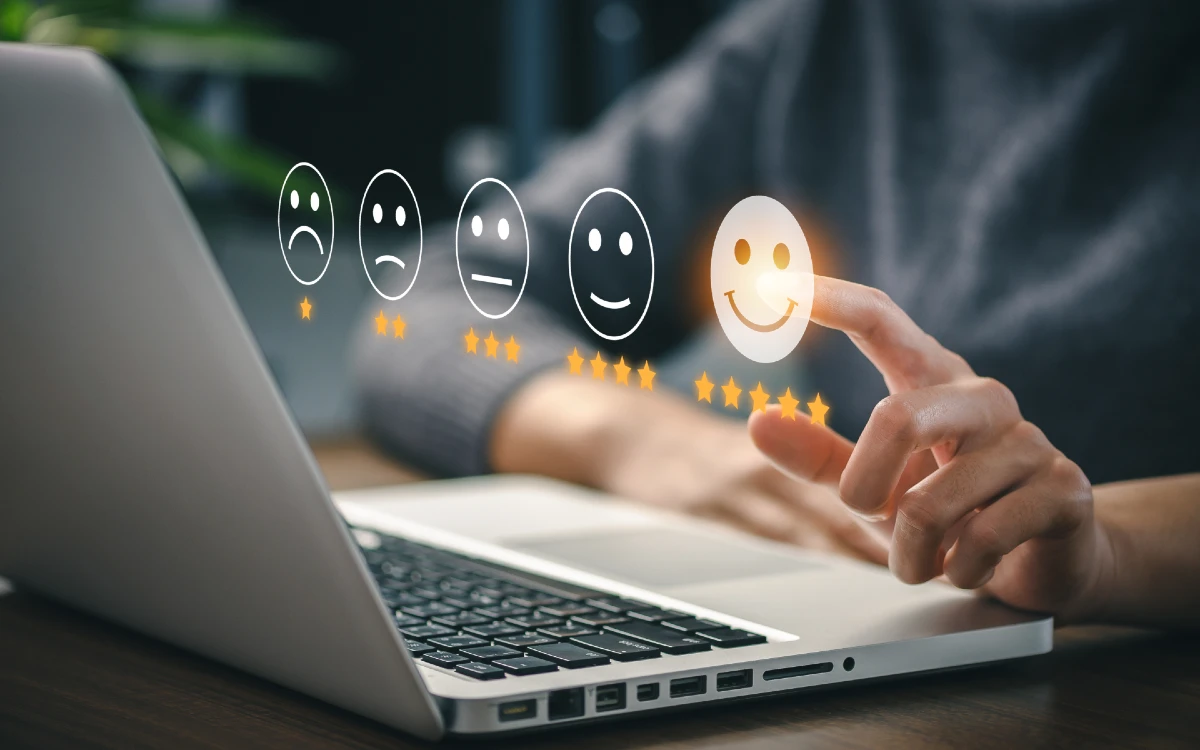 Patient Feedback
Patient satisfaction is very important to everyone at Wye Surgery. We strive to deliver excellent care at convenient times and encourage our patients to let us know how we are doing.
Suggestion Box - If you have any other feedback you'd like to give us, please drop a note into our Suggestions Box at reception.
Patient Participation Group (PPG) - If you would like to have input on a range of matters that affect how Wye Surgery delivers patient services, please join our Patient Participation Group.
Making a Complaint
We work hard to give you the best possible service, but if you have cause for complaint please let us know.
Please speak to our Practice Manager who is responsible for handling complaints.
We will try to resolve the situation as quickly as possible, to your complete satisfaction. But if you're not happy with the outcome, please put your complaint in writing. We will conduct a formal review and write back to you normally within 10 working days of receipt.
Our complaints procedure is part of the NHS system for dealing with complaints and meets NHS national criteria.
Please be assured that making a complaint will not adversely affect your medical care with us.
Listening, Responding and Improving
A brief guide on how to voice your appreciation, complaints or concerns
Compliments, Comments, Concerns and Complaints
We aim to provide our patients with the best care we can and would like to hear from you if you think we have done something well, or if you have suggestions on how we could do something differently. Equally, we know that there will be times when we fall short of the mark and want to know if you are unhappy with our service.
We would encourage you to speak to whoever you feel most comfortable with – your doctor, a nurse, a receptionist or manager, but if you prefer to give your feedback in writing, please send it to the Practice Manager. You can also send us a message via the practice website or by posting a message in our Suggestions Box. We would also welcome your comments, concerns and ideas through our Patient Participation Group.
If you have a complaint please do not be afraid to say how you feel. We welcome feedback to help us improve our standards and you will not be treated any differently because you have complained. We will do our best to put right anything that has gone wrong and this guide aims to help you to make your views known to us.
Investigation FAQ
Who can make a complaint?
Complaints can be made by patients either on their own behalf or by a representative (with your consent).
What are the time limits for making a complaint?
As soon as you can whilst you can remember the details clearly.
Usually the NHS Complaints Procedures only deal with complaints made within 12 months of the event or within 12 months of finding out that there is something that you should complain about. This time limit might be waived if there are good reasons why you were not able to let us know earlier and we can still carry out an effective investigation. 
When something goes wrong
If you have a complaint or concern the quickest way to resolve it is to speak to a member of the team and if they can resolve it straight away they will do so.
If not they will refer the matter to the Practice Manager who will take matters from there. 
The Practice Manager will acknowledge your complaint within 3 working days.
Your complaint will be investigated within an agreed timescale and you will receive a final response within 10 working days.
What other options do I have?
Complaints can be directed to the ICB rather than the practice and they may undertake the complaint handling or in some cases with your consent, may refer the complaint back to the practice. The ICB is obliged to notify the practice about any complaints it receives with your consent.
What happens if the complaint involves a hospital?
Where other organisations such as hospitals are involved in the complaint, we will aim to provide you with a co-ordinated response covering all aspects of your complaint. Where a complaint is solely about a third party, we may seek your agreement to pass the complaint to them.
Who can help with your complaint?
Mediation
The mediation service can often be helpful in resolving disputes between practices and their patients. Either party may request mediation but both parties must agree to its use before proceeding.
HealthCare Resolutions
George Villa, Hermitage Lane, Maidstone, Kent ME16 9P
Tel: 01622 723864
PALS
The Patient Advice and Liaison Service (PALS) may be able to help you resolve the matter promptly or point you in the right direction.
Patient Advice and Liaison Service
Oaten Hill Court, Canterbury Kent CT1 3HS
Tel: 0800 085 6606
ICAS
The Independent Complaints and Advocacy Service (ICAS) is available to support you and represent your views when making a complaint – they can accompany you to meetings to discuss your complaint and provide support or an interpreter.
Independent Complaints Advocacy Service (ICAS)
Ground Floor 7 Vale Avenue Tunbridge Wells TN1 1DJ
Tel: 01892 540490
The Parliamentary & Health Service Ombudsman
If you remain dissatisfied with the response from the practice (or the PCT where your complaint was investigated by them) then you have the right to refer your complaint to the Health Service Ombudsman. They would require a clear statement of what issues remain outstanding.
The Parliamentary & Health Service Ombudsman
Millbank Tower, Millbank, London SW1P 4QP
Tel: 0845 015 4033
Once the investigation has been concluded a letter will be sent to you setting out how we investigated your complaint as well as details of the actions taken or to be taken as a result of our findings.
We hope that your complaint will be resolved at this stage, but if not we may invite you to discuss what else might be done.
If you remain unhappy, we will write to advise you that we are satisfied with the way the complaint has been investigated and to provide you with details of the Parliamentary and Health Service Ombudsman to whom you will then have recourse.
Complaints Procedure
A brief guide to policies and procedures for practice-based complaints
Introduction
All GPs are required under their Terms of Service, to participate in NHS Complaints Procedures. The new Complaints Procedures introduced in April 2009 encourages local resolution and a patient centred approach. The practice understands the importance of listening to patients and making changes when things have not gone as they (or we) would wish.
The practice recognises that patients who complain about the care or treatment received have a right to expect a prompt, open, constructive and honest response including an explanation and if appropriate, an apology.
Aims
To ensure all complaints receive thorough and timely investigation and a detailed response aimed at resolving issues to the satisfaction of all parties.
Communicate effectively with the complainant, agreeing a way forward for handling their complaint and meeting agreed timescales.
Ensure patients' concerns are heard and acted upon; encourage and train front line staff to play an active role to resolve issues and where appropriate, to refer matters to the Complaints Manager in a timely manner.
View patient complaints seriously, identify trends and apply learning to improve services for the benefit of all patients.
Publishing the Scheme
Details of the Practice's Complaints System are published in the Practice's Complaints Leaflet, and a poster informing patients of the procedure is displayed at the reception desk. Details of the NHS and local CCG Scheme, the Patient Advice and Liaison Service (PALS) team, Independent Conciliation and Advocacy Service (ICAS) and Healthcare Resolutions will also be made available to patients.
Scope
This policy is concerned with formal complaints defined as "An expression of dissatisfaction from a patient or their duly authorised representative, or any person who is affected by or likely to be affected by the action, omission or decision the practice, whether justified or not."
Complaints will be investigated if they are made within 12 months of the event(s) concerned or within 12 months of there being a discovery that there was a cause for complaint. (The practice may waive these timescales if there is good reason for the complaint not being made earlier and it is still possible to investigate the complaint effectively and efficiently.)
The complaints process will be managed by the Practice Manager under the Practice's Complaints Procedures and in accordance with NHS Complaints Regulations. Once all investigations are complete, the practice's response to the complainant will advise them of their right to request a review by the Parliamentary Health Service Ombudsman should they remain dissatisfied. Contact details will be included. There is no mechanism for referring the matter to NHS England at this stage.
Where a complaint also identifies issues with another organisation (e.g. a hospital department) the practice will liaise with that organisation in order to respond to all aspects of the complaint. Where the complaint only relates to that organisation, the practice will seek permission from the patient to pass the complaint to that organisation for a response.
Where patients ask NHS England to investigate their complaint about the practice, they will seek their consent to contact the practice for a response to concerns; this will in turn be sent back to the PCT to allow them to formulate a full response to the patient.
Procedure
All complaints will be acknowledged within 3 working days of receipt and agreement reached with the complainant about the expected time scale and outcome of the investigation.
Confidentiality will be respected at all times and the patient's consent will be sought where complaints are made by anybody other than the patient themselves.
The practice manager will undertake a thorough investigation of events and seek to address all aspects of a patient's complaint; taking advice and where beneficial, arranging meetings with the complainant.
Where appropriate the practice will invite and co-operate with agencies such as PALS, Healthcare Resolutions or ICAS to achieve a local resolution.
The practice will also ensure that links are established with Social Services and other agencies to ensure a seamless response to complaints.
Every effort will be made to keep the complainant informed of progress and for a final response to be sent to the complainant by the senior partner within the agreed timescale.
The practice manager will keep a record of all complaints received together with details of timescales and outcomes. This information will contribute to the identification of service improvements, staff training needs as well as forming part of the practice's Annual Report on Complaints for the CCG.
We use cookies to help provide you with the best possible online experience.
By using this site, you agree that we may store and access cookies on your device. Cookie policy. Cookie settings.
Functional Cookies
Functional Cookies are enabled by default at all times so that we can save your preferences for cookie settings and ensure site works and delivers best experience.
3rd Party Cookies
This website uses Google Analytics to collect anonymous information such as the number of visitors to the site, and the most popular pages.
Keeping this cookie enabled helps us to improve our website.